Här hittar du alla livebloggar från Apples presentation av sin nya pryl
Är du en nyfiken typ som inte vill vänta på att videon från eventet ska läggas ut på Itunes? Vill du följa exakt vad som händer i San Francisco steg för steg? Här är alla sajter som rapporterar live från presentationen.
Klockan 19.00 svensk tid kliver Steve Jobs upp på scenen i Yerba Buena Center for the Arts Theater i San Francisco för att presentera – som vi tror – nya Iphone OS 4, kanske Mac OS X 10.7 och Ilife -10, men förmodligen kommer fokus vara på den nya Ipad, Islate, Canvas eller vad nu pekdatorn kommer att heta. Vi kommer förmodligen också att få se en uppdatering av utvecklarverktygen Xcode och Dashcode, även om de kanske inte presenteras och visas på scen. De sajter som rapporterar från eventet hittar du här nedan.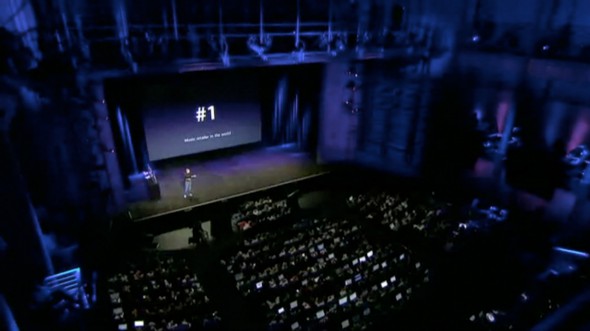 Keynote.se brukar köra på svenska.
Slashat har livebevakning med video på svenska.
Macworld kör även de live på svenska.
TWiT och Macbreak kommer köra live med video hela dagen.
Live Tech Events har en ljudström live.
Gizmodo livebloggar och brukar ha bra bilder.
Engadget brukar ha bra bevakning.
Macteens brukar ha liveblogg, men har ännu inte lovat någon.
The Mac Observer kör live i sin blogg och även på Twitter.
MacRumors brukar vara bra, men har inte lovat någon bevakning.
Übergizmo har en liveblogg.
Smoking apples kör chat live från keynoten.
Macstories har både rapportering och lite tävlingar.
Keynote.nu har en webbapp för mobilen.
För den som vill träffa andra och ha samkväm så har Nikke Lindqvist ordnat ett after work med Carnaby i Stockholm. I Umeå fixar Adrian B från 99.se en macpub dagen efter (torsdag 28 jan).

En video av hela keynoten kommer att finnas för nedladdning på Apples podcastkanal några timmar efter att den avslutats. Innan podcasten publiceras brukar en on-demandström finnas på Apples sajt också.