En ny podcast från Dan Benjamin och 5by5
Är du intresserad av utveckling och framför allt webbutveckling är det här ett hett tips.
Skaparen av The Pipeline – som vi tipsat om tidigare – har nu lanserat ytterligare en podcast för webbutvecklare. Dan Benjamin är programledare tillsammans med webbstandardsförespråkaren Jeffry Zeldman som är aktuell med sin senaste och tredje utgåva av Designing with web standards. Programmet är ett pratradioprogram med intressanta gäster.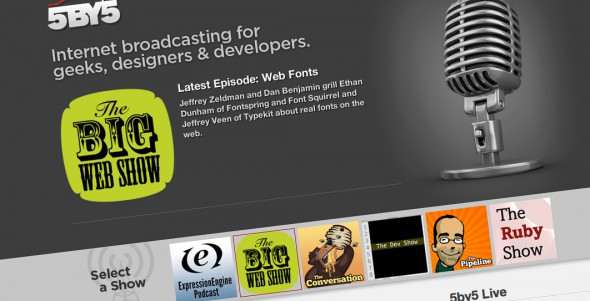 Kika in på programmets hemsida för att lyssna, titta och börja prenumerera via Itunes.