Livebevakning av "Back to the Mac" 20 oktober 2010
Eftersom det vid förra eventet fanns en officiell videoström från Apple så litar vi på att den kommer att publiceras på samma sätt den här gången. Om den inte skulle dyka upp, eller om man vill ha något som tar mindre bandbredd finns det fler ställen att följa händelseutvecklingen via. Här är en lista på alla de sajter som rapporterar live.
Klockan 19.00 svensk tid stiger Steve Jobs upp på scenen på Apple campus i Cupertino för att presentera nästa stora uppdatering av Mac OS X 10.7. Gissningsvis kommer också en ny version av Ilife och Iwork att visas, och kanske även släppas. Eftersom det är ett förhållandevis litet evenemang kan vi nog inte räkna med något helt oväntat, utan fokus kommer nog att ligga på operativsystemet och kanske någon uppdaterad hårdvara.
Apple publicerar länk till sin sändning på apple.com strax före start på samma sätt som förut, och övriga sajter som rapporterar från eventet hittar du här nedan.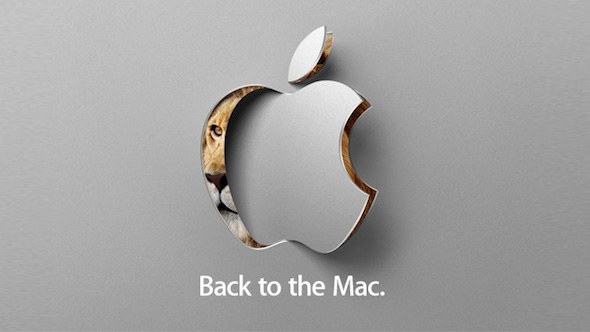 Allt om mac har lovat liverapportering.
Slashat har livesändning med video från 18.00.
Twit har som vanligt video med kommentatorer.
Buzz out load kommer köra någon typ av rapportering, men inte minut för minut.
Engadget brukar rapportera live.
MacRumors kör även en Twitter-blogg.
Gizmodo livebloggar och brukar ha bra bilder.
Ars Technica har lovat liveblogg.
GDGT har en liveblogg.
The Mac Observer kör live i sin blogg och även på Twitter.
Maclife har en även de en Twitter igång.
Smoking apples brukar fånga det mesta på Twitter

En video av hela keynoten kommer att finnas för nedladdning på Apples podcastkanal några timmar efter att den avslutats, och så småningom även på Apples event-sida. Innan podcasten publiceras brukar en on-demanström finnas på Apples sajt också.